В феврале EIA опубликовала визуализации добычи углеводородов в США: EIA adds new play production data to shale gas and tight oil reports.

Газ (цветные кривые -- сланцевая добыча на различных месторождениях):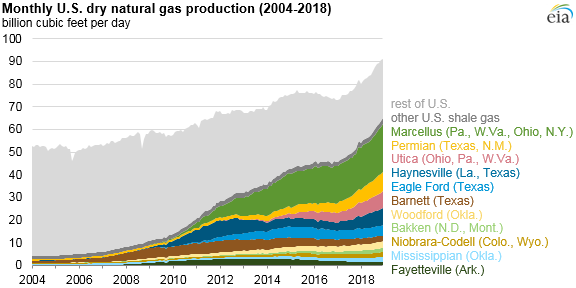 Нефть: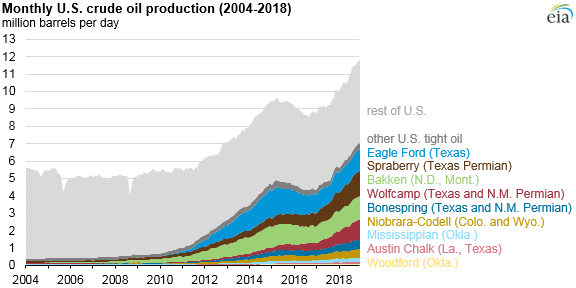 Десять лет назад, в декабре 2008, доля сланцев в американской добыче была 16% для природного газа, и 12% для нефти. В конце прошлого года эти доли стали 70% и 60% соответственно.